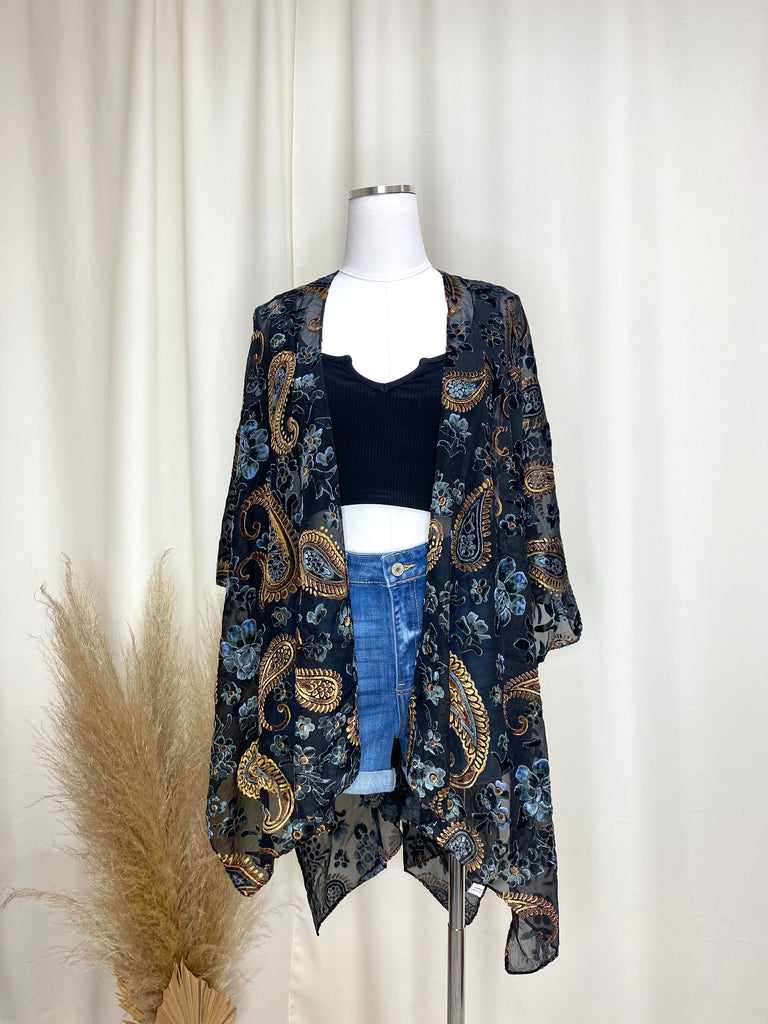 Velvet Paisley + Floral Summer Shawl
Velvet Paisley + Floral Summer Shawl
Sold Out
Get ready to be the life of the party in this timeless summer shawl. The sheer black fabric is the perfect backdrop for the plush velvet blue floral and golden paisley design. The silhouette is flowy and light, making it the perfect cover for any occasion, easy to dress up or down. With this beauty, you'll make a style statement!
Fit: One size - Easily fits S-3X
Fabric: 100% Poly
Available for in-store pickup. Use code LOCAL at checkout.