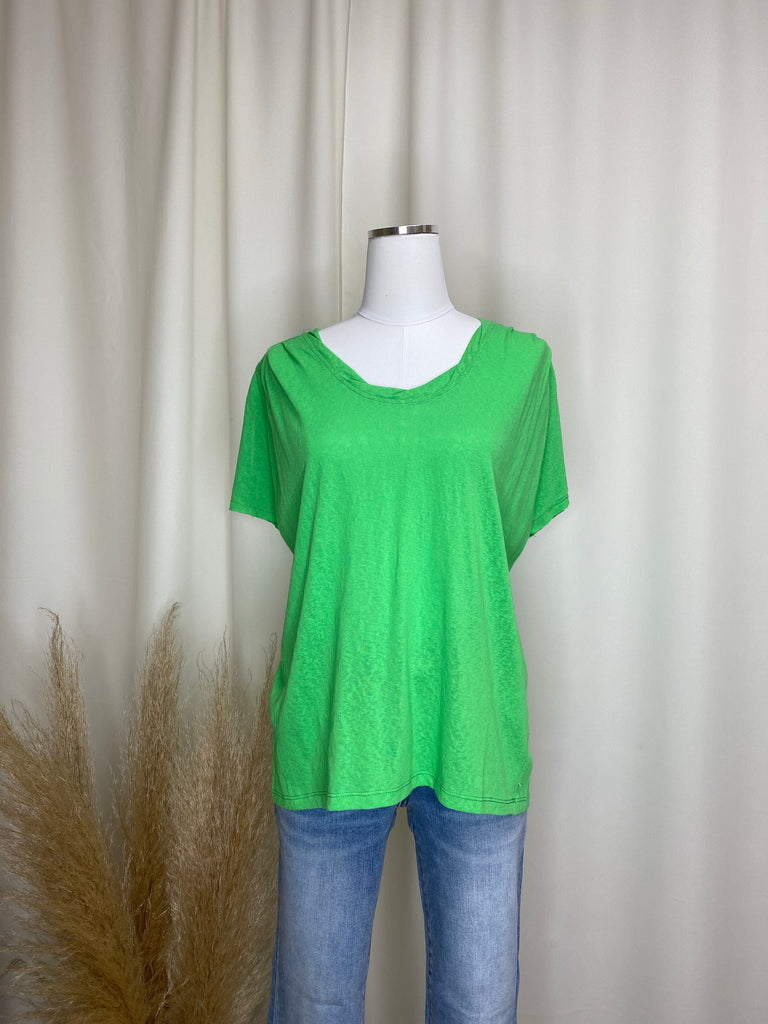 Lime Green Elevated Tee
Lime Green Elevated Tee
$38.00
Cute little tee with fun twisted collar detail, some exposed seams, side slit in arm and a little pleating at shoulder. Made with a thicker burnout type fabric but still very lightweight and perfect for summer!

Fit: True to size
Fabric: 75% cotton, 25% poly
Available for in-store pickup. Use code LOCAL at checkout.